Fossil Collaboration with Stephanie De Biasi, Sculptures by the Sea 2022
Fossil is a woven, pod-like structure that mimics a biological artefact. It is a site-specific work, that is intended to interact with the place of Cottesloe beach. The sand provides the context of an archaeological dig, and the sculpture glistens like a golden treasure at midday in the setting sun.  The form of the object is inspired by its proximity to the beach, its pod-life shape having connotations of shells, urchins, squids, and ancient bones or flora washed up on the shore yet the colour of the sculpture having the appearance of golden treasure. The treasure-like appearance of the materials used contrasts starkly with how they are sourced, as the sculpture is made of 3,000 recycled cat food tins. By creating a "fossil" out of recycled materials, the sculpture embodies an ethos of reusing and recycling. It seeks to raise issues of sustainability as it shows the immensity of waste produced from everyday packaging. Unless recycled, each cat food can will take 100 years to degrade.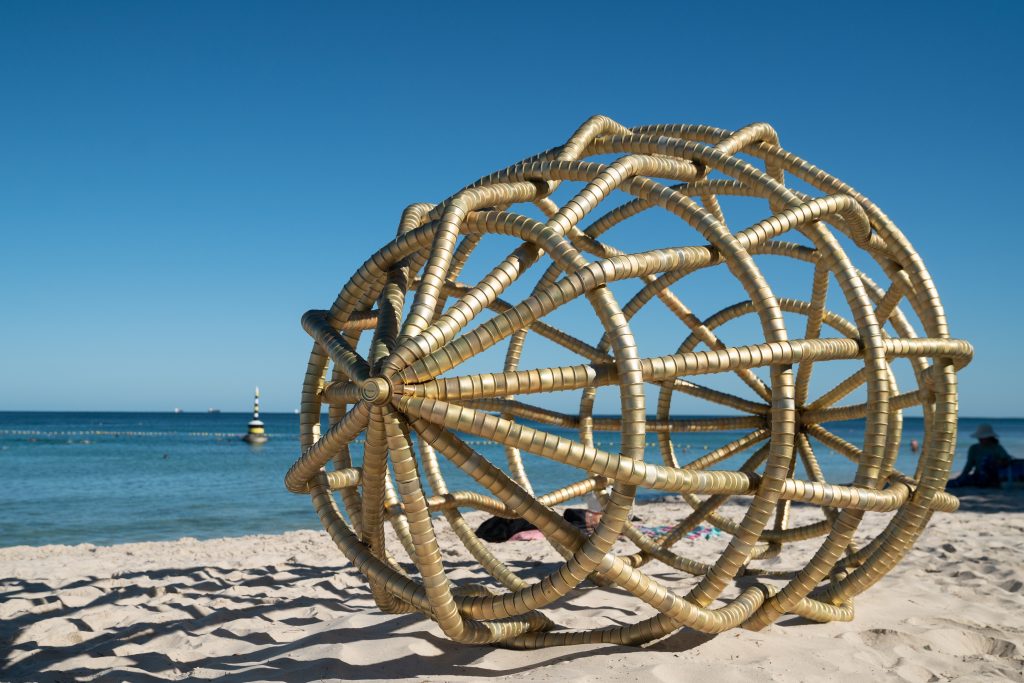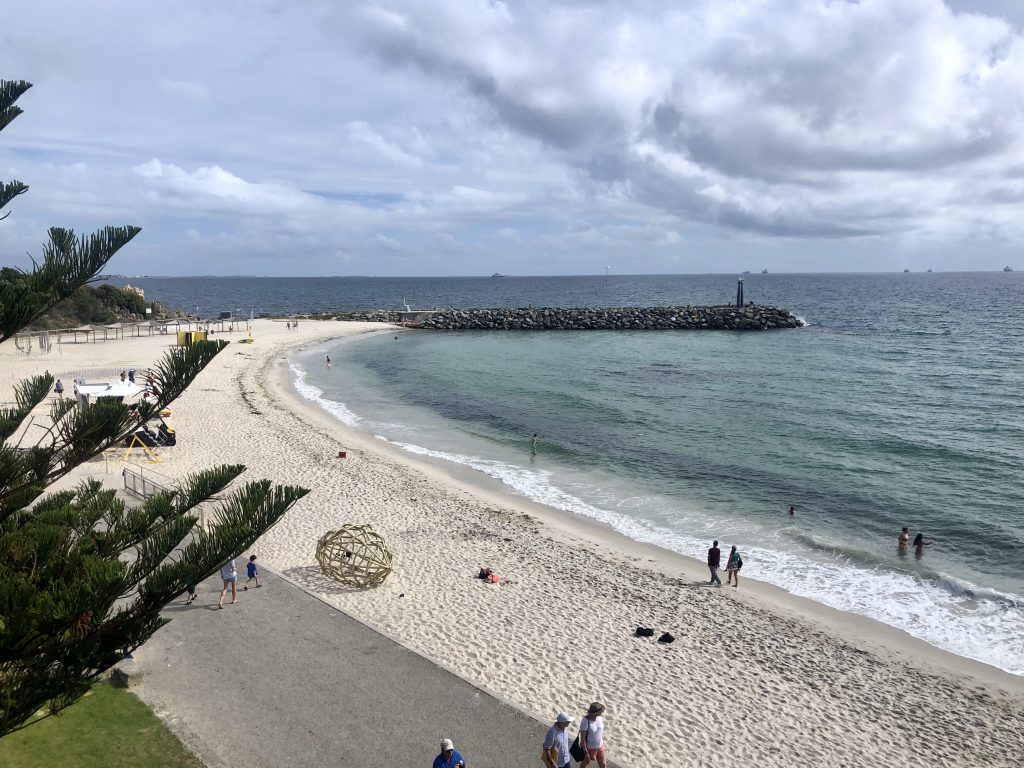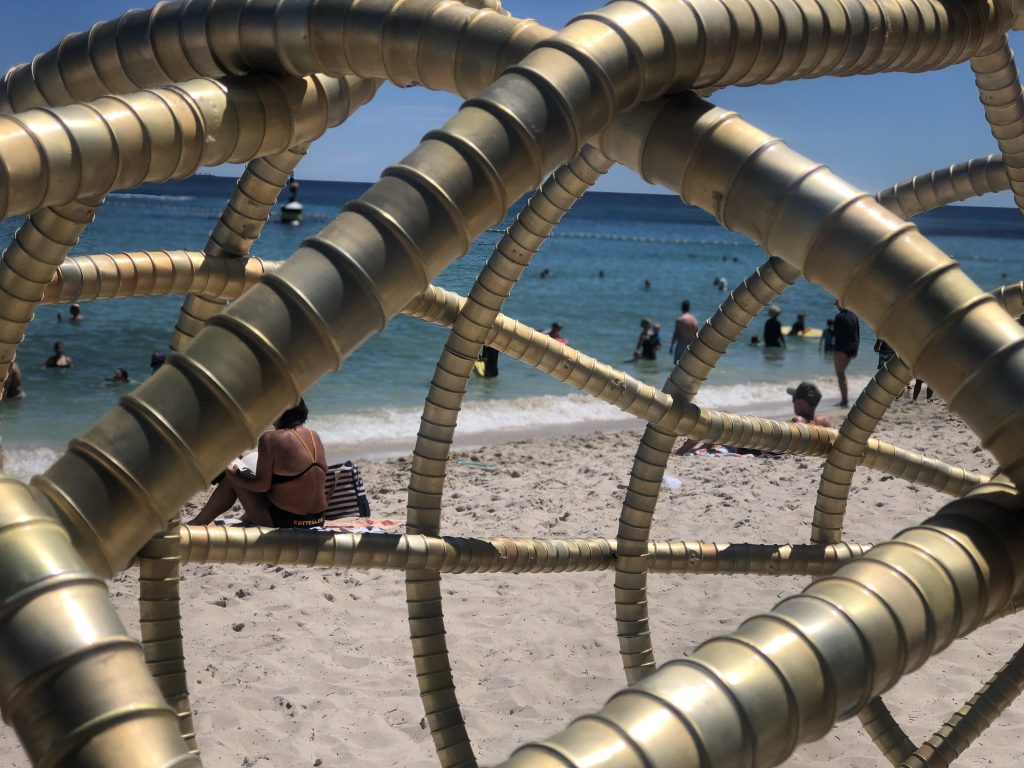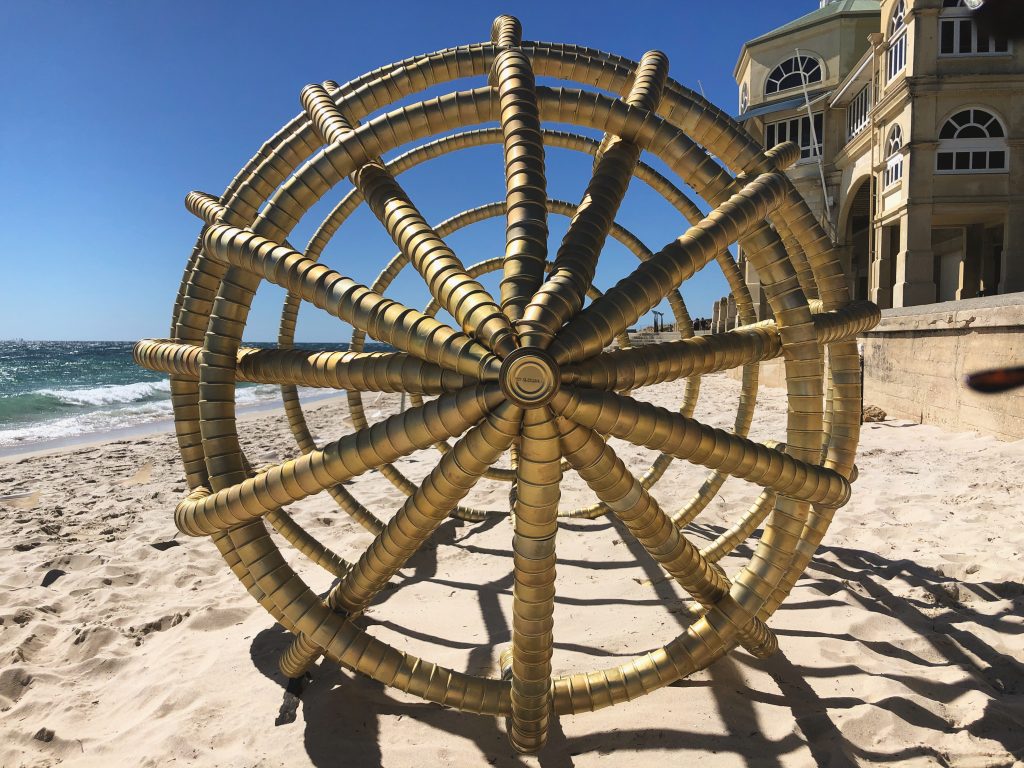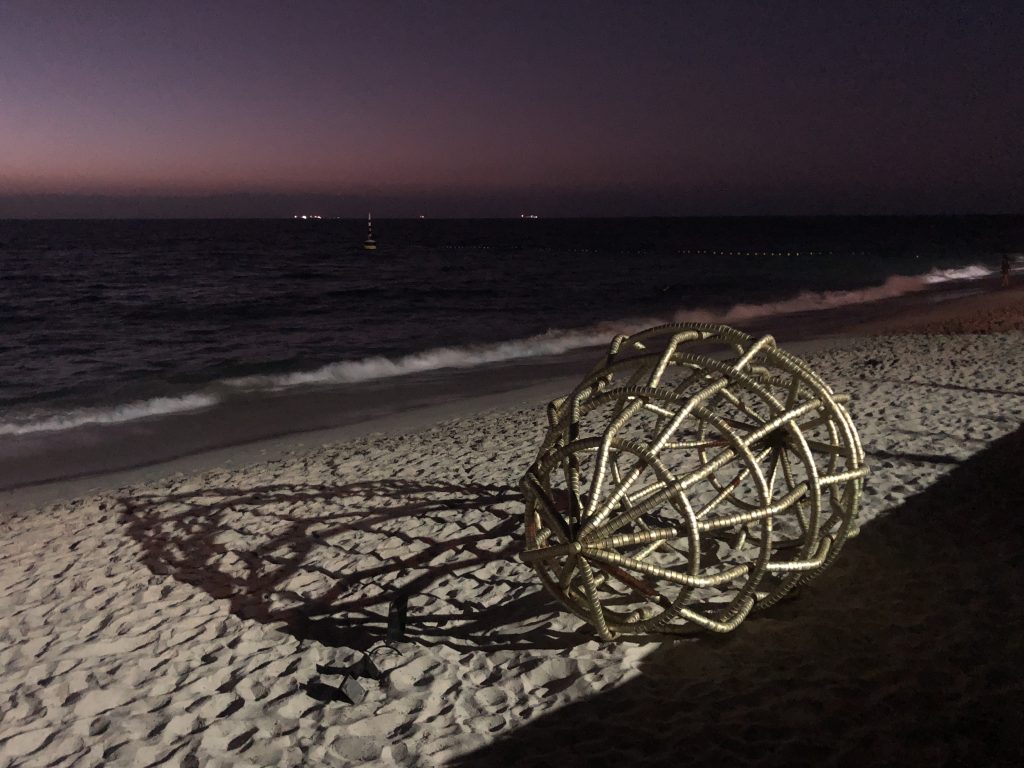 Conulariida (Sculptures Inside)
Made using a defunct piano found on a verge, this work is inspired by the mystery of trying to reconstruct the past through surviving relics.